Compromise agreements are legally binding contracts which can be used to end an employment relationship on agreed terms. They are being re-named as settlement agreements and will eventually be introduced with some important differences.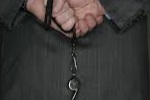 Once in force, section 111A of the Employment Rights Act will prevent any offers or discussions about settlement agreements from being used as evidence in an unfair dismissal claim providing that certain criteria are met. This means that broadly speaking, employers and employees will be allowed to enter into certain confidential discussions about termination of employment, which will be inadmissible in ordinary unfair dismissal claims. However, this doesn't mean that you can say anything during the negotiation stage with impunity.
The confidentiality provisions will not apply where there is "improper behaviour" by one of the parties, in which case the tribunal will allow evidence to the extent that it considers it "just". The guidance provides a number of non-exhaustive examples of what could constitute improper behaviour by either an employer or employee. These include all forms of harassment, bullying and intimidation; physical assault or the physical assault; victimisation; discrimination; and putting undue pressure on a party, which can include not giving an employee sufficient time to consider an offer.
Be careful not to confuse the new confidentiality provisions with the existing 'without prejudice' rules. Without prejudice is a common law principle which prevents written or oral statement made in a genuine attempt to settle an existing dispute from being put before a court or tribunal as evidence. The circumstances in which without prejudice can apply are broader than those where the new confidentiality agreements can apply; however, they will only take effect where there is an existing dispute between the employer and employee.
The guidance makes it clear that the without prejudice and settlement agreement regimes "run alongside" each other. Where there is an existing dispute between the employer and employee, both the 'without prejudice' and new statutory confidentiality provisions will apply. In these circumstances, negotiations ahead of a settlement agreement will not be admissible unless there has been some 'unambiguous impropriety' by one of the parties, which is a narrower test than that of 'improper behaviour'.
ACAS has produced its statutory Code of Practice on Settlement Agreements. There is no requirement for the initial version of the termination agreement to be in writing, though the final version must be written. The Code adds a requirement that an employee must have a minimum of ten calendar days to consider any offer and sets out an expectation that employees should be allowed to be accompanied at settlement meetings. The employee must also have received advice on the terms and effect of the proposed agreement from a relevant independent adviser, who must be identified as part of the agreement.
There are several areas on which an employee could base a challenge, for example, the difference between settlement agreements and the existing 'without prejudice' regime, and the expectation contained in the ACAS guidance that an employee will be accompanied during any discussions.
Employees will not be prevented from bringing claims in relation to automatically unfair dismissals, such as for whistleblowing, trade union membership or asserting a statutory right, by virtue of having entered into a settlement agreement. The confidentiality provisions will also not apply to grounds other than unfair dismissal, such as claims of discrimination, harassment, victimisation or claims relating to breach of contract.
The rules governing when and how an employer will be able to use a confidential pre-termination settlement agreement to bring an employee contract to an end are a bit complicated than they appear at first glance so make sure you take advice if you're thinking about using them.
Russell HR Consulting provides expert knowledge in HR solutions, employment law training and HR tools and resources to businesses across the UK.
Subscribe to our free monthly HR newsletter. Russell HR Consulting employment law newsletters are emailed automatically to our ever-growing number of subscribers every month.