There are five potentially fair reasons for dismissal. SOSR (some other substantial reason) is a "catch-all" – i.e. where a situation does not fit into one of the other four reasons (capability, conduct, redundancy, or breach of a statutory provision) but where there is still a substantial reason which will justify the dismissal of an employee. This will depend on the facts of the case but it can cover situations, for example, where the employee refuses to agree to new terms and conditions.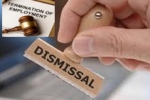 In a recent case a teacher who was clearly seen to be a bit of a challenge by colleagues was dismissed for SOSR. The court found that an uplift under the ACAS Code may be appropriate where the reason for dismissal is SOSR, but in circumstances where disciplinary proceedings were or ought to have been invoked. However, it does not set a precedent for the application of the ACAS Code to all situations where a dismissal is for SOSR.
The facts were as follows. Mr Lund was employed as a graphics teacher by St Edmund's School, Canterbury, from September 1991 until October 2010, when he was dismissed without notice. Mr Lund had expressed dissatisfaction with the computer equipment provided for use in his teaching, and which he eventually dismantled. He also refused to allow a consultant who had been engaged to report on his class to observe his teaching.
Mr Lund was off work for a few days after these incidents because of stress and, on his return, he was suspended on full pay. During his suspension, Mr Lund had an appointment with a consultant psychiatrist, who concluded that Mr Lund's stress was caused by his frustration with the school's computer equipment. However, he did not have an identifiable medical condition and he was therefore deemed to be fit to return to work.
The school disregarded the psychiatrist's findings and Mr Lund's suspension was not lifted. He was instead invited to attend a meeting where he was handed a letter informing him of his dismissal. The letter explained that his dismissal was caused by a breakdown of "the trust and confidence essential to an employment relationship" caused by his "erratic" and "sometimes irresponsible" behaviour, which had resulted in many of his colleagues no longer wishing to work with him. Mr Lund complained that he had been unfairly dismissed and added claims of wrongful dismissal and redundancy pay.
In the employment tribunal, Mr Lund was awarded damages of £19,413 for wrongful dismissal and compensation of £18,329 for unfair dismissal. The sums awarded had been subjected to a 65% reduction due to Mr Lund's contributory fault, and no uplift was granted despite the employer's failure to follow the ACAS Code. The tribunal held that the reason for dismissal was SOSR and as the code is silent on whether or not an uplift should be applied to SOSR cases, an uplift was not deemed appropriate in part because of Mr Lund's contributory fault.
But on appeal, the court held that Mr Lund's contribution to his dismissal was not a valid reason to refuse an uplift. The purpose of the uplift is to penalise employers for failing to comply with the ACAS Code and to deny this uplift would have the effect of penalising him twice, given the substantial reduction already applied to his compensation.
The EAT also found that the tribunal was mistaken in finding that an uplift could not apply where SOSR was the reason for dismissal. The EAT held that it is not the outcome of the process that determines whether or not the Code should apply, rather "the code applies where disciplinary proceedings are, or ought to be, invoked against an employee".
As the school admitted that Mr Lund had been suspended "prior to the disciplinary process", the EAT held that the disciplinary process had at least been contemplated, if not already invoked. Although the tribunal concluded that Mr Lund was eventually dismissed for a non-disciplinary reason, to conclude that the ACAS Code did not apply was to "look at what happened through the wrong end of the telescope". Mr Lund's conduct had been called into question and it was possible that his conduct could lead to dismissal, so the disciplinary procedure should have been invoked.
Russell HR Consulting provides expert knowledge in HR solutions, employment law training and HR tools and resources to businesses across the UK.
Subscribe to our free monthly HR newsletter. Russell HR Consulting employment law newsletters are emailed automatically to our ever-growing number of subscribers every month.