We work hard and deal with some difficult issues and people. It's important to have a bit of a break and no matter how busy we are everyone takes time to eat their lunch, stretch their legs and just chill out a bit.
Eating at regular intervals, and eating a healthy lunch, is vital to a healthy, balanced daily diet. It's equally important to take a break from the morning's activities to consolidate your thoughts, particularly if the work you do demands concentration. Ours certainly does.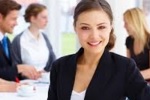 All the little tasks and decisions we have to take every day as we work gradually deplete our psychological resources. Taking a break–even for 15 to 20 minutes–is a proven way to sustain concentration and energy levels throughout the day.
It's suggested that as many as one in four people is too busy to take a break for lunch, and one in three people eats lunch at their desk. You may feel the pressure to respond to emails within five minutes of receiving them. Be realistic. Those emails aren't going anywhere, but you may notice a spike in your blood pressure when you're swiftly typing away while trying to eat.
The average person takes less than 20 minutes each day for lunch away from their desk. It's not a good habit and our team don't eat at their desks. It's not just a poor heath habit, it's downright unhygienic. All those crumbs are a magnet for vermin and greasy fingers on the keyboard store and transfer bacteria.
At RHR we're great believers in ensuring that we adopt healthy habits. Taking regular short breaks keeps the brain as active as possible and avoids the build-up of stress. If you habitually eat whilst you're working, or at your desk, elevated stress levels lead to increased cortisol, which leaves fat accumulation in the body. There is also more chance of you overeating, because the distractions from work cause you not to realise that you're full until you've eaten too much. That's not good. You've got to be quite fit to live a life in consultancy.
Look forward to lunch as another activity and plan what you'd like to eat, as it is going to affect your performance for the rest of the day. Pack a few of your five-a-day into this meal. By avoiding some of the usual lunchtime suspects and choosing healthy alternatives, you could significantly change the way you feel in the afternoon and boost your energy levels for the rest of the day.
We deal with the good, the bad and the ugly of HR. If you need help sorting out HR problems, building your dream team or any other HR issues, give us a call on 01908 262628.
Sign up for our free resources and free weekly tip - subscribe here.
Russell HR Consulting provides expert knowledge in HR solutions, employment law training and HR tools and resources to businesses across the UK.
Subscribe to our free monthly HR newsletter. Russell HR Consulting employment law newsletters are emailed automatically to our ever-growing number of subscribers every month.