Did you know that an employee does not need to be fully recovered to return to work?
The Government has recently indicated that employers may, in principle, be able to overrule a GP's advice in a fit note as to whether or not a person is potentially fit to return to work.
This little-noticed change was incorporated into new guidance on the fit note published by the Government in March and could allow an employer to give precedence to the views of an occupational health practitioner over those of a GP.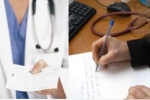 The fit note was introduced to replace the old sick note on 6th April 2010. Doctors issue fit notes to individuals to provide evidence of the advice the doctor has given about the individual's fitness for work. The note allows doctors to advise that individuals "may be fit for work" taking into account the doctor's advice, or that they are "not fit for work".
In the guidance for employers and line managers, under the headline "Is the fit note binding on me?" the Government has made it clear that the answer is "no". The guidance states: "The assessment about whether your employee is not fit for work or may be fit for work (and any other advice in the fit note) is classed as advice, and it is for employers to determine whether or not to accept it. Occasionally, some of us may believe that our employee is not fit for work when they have been assessed as fit for work by their doctor, or we may think that our employee could do some work when they have been assessed as 'not fit for work' by their doctor."
The guidance goes on to say:
"In situations like this you as the employer are within your rights to gather other evidence about your employee's fitness for work from other doctors or healthcare professionals. You can choose to give this other evidence precedence over the advice in the fit note. "Your employee may disagree with you, and you may need to demonstrate to an employment tribunal why the alternative source of evidence was more acceptable to you than the fit note."
This change in the guideline is potentially significant because an employer can choose to go out and gather other evidence, and the employer's evidence can take precedence over other evidence. For example, an occupational health nurse that knows the site very well and has done an assessment for work may be able to say: 'There is work on this site that is suitable for that person'. Then, if the employee refuses to come back to work, the employer could listen to the nurse instead of the employee's GP. From there, there might be consequences. The employer, of course, may have to be able to justify why they prefer to take that advice in a tribunal, but it is quite ground-breaking that they could override the view of a GP.
One welcome development is that a GP cannot give a fit note for non-medical problems, such as problems at home or relationship trouble at work.
The employee should ask his doctor to give practical advice about what he can do, so that the employee can discuss this with his employer and see if the employer can make any changes to help him return to work.
One thing for employers to take note of within these recent changes is that if "work-related stress" or stress arising from personal problems does not amount to a "mental illness", the GP is to regard the patient as fit for work and so no fit note is required. This is to combat the fact that stress has become one of the most common reasons for employees to be signed off sick, yet there is sometimes no relation to it affecting or stemming from the workplace. It is now generally accepted by doctors that work is good for employees' health so there is a greater willingness to help them return.
Advice should focus on what the patient can do and should be as practical as possible. Where a fit note states "may be fit for work" but the employer and employee cannot agree upon measures to facilitate return to work, the note is to be regarded as "not fit for work" and a GP cannot be requested to submit a new fit note.
If you need help managing your employees' absence get in touch and we'll sort it out.
Russell HR Consulting provides expert knowledge in HR solutions, employment law training and HR tools and resources to businesses across the UK.
Subscribe to our free monthly HR newsletter. Russell HR Consulting employment law newsletters are emailed automatically to our ever-growing number of subscribers every month.