Last year ONS figures suggested that over 450,000 full-time employees are working in a second job. The numbers of employees who have second jobs has risen dramatically since 2006 and the trend continues.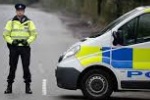 Earlier this year the matter of police officers with second jobs was under consideration by Parliament. Almost 20,000 police officers have a second job outside of the police force. Their jobs include mobile spray-tanning, working as slimming consultants, children's party planners, scuba-diving instructors and a hot tubs trader.
MPs take the view that these additional jobs could cause a conflict of interest with their duties. David Burrowes MP, a member of the Home Affairs Select Committee, said: "Policing is a full-time job, with lots of pressures, challenges and strains. There should be clear rules to ensure that the public aren't being short-changed."
Concern over police with second jobs isn't new. Back in 2012 official estimates suggest that 15,000 officers declared additional work or business interests. A Freedom of Information request by The Times found that the numbers doing so had tripled in some forces since October 2009.
Having a second job isn't a particular concern unless it impacts negatively on the "day job". Most employers don't mind their employees having a second job as long as they're transparent about what they are doing, who they are working for and are able to work productively in the first job.
If employment contract terms do not prohibit an employee from taking an additional job with another employer, employees are free to do so outside their working hours. This is on condition that the employee's activities do not interfere with or harm the employer's legitimate business interests, in which case the employee could be breaching an implied term of their contract which imposes a duty of good faith.
There are two main risks for employers. The first is a breach of confidentiality, the second is over-tiredness. When considering whether an employee is working 48 hours a week on average the second job must be factored in.
To create certainty, many employers include a provision in their terms of employment requiring consent to be obtained before an employee can take on a second job with another employer. Make sure that you set out your expectations and these are reflected not just in contracts of employment but in your policies and communications with employees.
If the second job would potentially harm your business through the employee's proposed spare-time activities, you could refuse consent, or establish grounds for dismissal or disciplinary action if the employee is working without consent. This is especially important for directors or senior employees with particular levels of responsibility and power, who have higher standards of duties implied into their contracts, known as fiduciary duties.
In conclusion, if you don't want your employees to work for other organisations or for themselves whilst working with you, put the clause into their contract. If the clause isn't in their contract and you haven't expressed that they cannot work for anyone else, it will be much harder for you to take action.
We deal with the good, the bad and the ugly of HR. If you need help resolving problems with moonlighting employees or any other HR issues, give us a call on 01908 262628.
Signed up for our free resources and free weekly tip yet? Register and subscribe here.
Russell HR Consulting provides expert knowledge in HR solutions, employment law training and HR tools and resources to businesses across the UK.
Subscribe to our free monthly HR newsletter. Russell HR Consulting employment law newsletters are emailed automatically to our ever-growing number of subscribers every month.