A fantastic recruitment process is one of the most important things a company can do to achieve growth. If you want to build your dream team of employees you have to keep your recruitment process switched on all the time. If you come across an excellent candidate, talk to him or her straight away. Good quality people are in short supply, so treat them like royalty (or rock stars – take your pick). Whatever you call them, your recruitment process must echo the processes you use in the sales funnel to nurture prospective customers.
If you receive a good sale lead, you wouldn't wait for three days to follow up that lead, would you? Of course not. So don't do that to prospective employees. Good quality candidates are likely to be hot tickets so impress them and treat them to a great recruitment experience.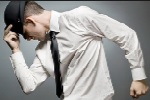 Every new person you add to your team can move it forward dramatically (A team members),keep it ticking over (foot soldiers),or take it a step back (Paretos). With the race for talent intensifying you need to give thought to sourcing and attracting the right people.
One of the ways you can do that it to build a great employer brand. Your employer brand is what people say and think about your business as a place to work. It's the view that employees, job seekers, and the public have of the business, from how you conduct yourself in the market, through to what they think it would be like to work for you.
An effective employer brand presents your organisation as a good employer and a great place to work and can help with recruitment, retention and generally affect market perception of your company.
"Sell" your workplace to potential employees in the same way that the company markets its product to consumers. Give job seekers a better idea of what it's like to work with you. For example, at cloud-computing company Rackspace, the company career page features a number of "Culture in Motion" videos that take job seekers into a day in the life of a "Racker." The page also includes interesting and informative posts written by company employees.
The key returns for those organisations who invest in employer branding include the following:
organisations that prioritise employer brand are 250% more likely to rate their overall talent acquisition efforts as highly effective;
organisations that prioritise employer brand are 250% more likely to rate their overall talent acquisition efforts as highly effective;
employers with strong employer branding report a 54% increase in the quality of the candidate pool and 130% more likely to see increases in employee engagement;
67% of job seekers said they'd accept a lower salary if the company had exceptionally positive reviews online;
employers with strong employment brands see a 43% decrease in cost per job offer;
new recruits are 40% less likely to leave after the first six months.
Social media serves as a great platform to market your employer brand. Just as companies strive to engage customers and keep them up-to-date via social media, employers should do the same with potential job candidates. Posting photos from the company's last outing, highlighting employee testimonials and responding to questions and concerns are all simple ways to attract and engage top talent.
Getting good quality talent is especially hard in small businesses. Find out more about employer branding in my new book Build Your Dream Team (written especially for SMEs). We're also we're offering a 15% pre-publication discount
We deal with the good, the bad and the ugly of HR. If you need help with employer branding, recruitment or any other HR issues, give us a call on 01908 262628.
Sign up for our free HR resources and free weekly tip.
Russell HR Consulting provides expert knowledge in HR solutions, employment law training and HR tools and resources to businesses across the UK.
Subscribe to our free monthly HR newsletter. Russell HR Consulting employment law newsletters are emailed automatically to our ever-growing number of subscribers every month.