When does a dismissal take place if the decision is communicated in writing? In Gisda Cyf v Barratt, the Supreme Court found that the dismissal is effective when the letter containing the news is read by the employee, provided that it is within a reasonable period.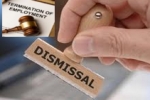 What about a situation where an employee's solicitor informs her of her dismissal a day before the employee reads the letter terminating her employment? Is the effective date of termination the date that the solicitor tells her or the date she reads the letter?
In Robinson v Fairhill Medical Practice, Ms Robinson did not attend a disciplinary hearing and was communicating with her employer through a solicitor due to illness. Fairhill Medical Practice emailed the solicitor on 6th July to inform her that Ms Robinson was to be summarily dismissed. The solicitor told Ms Robinson of the decision on 7th July. A copy of the letter was posted to Ms Robinson which she received and read on 8th July.
The question for the court to decide was the actual date of termination the 7th or 8th of July? At a pre-hearing review, the court held that the effective date of termination was 7th July. The claim was presented on 7th October - a day late - so the claim for unfair dismissal was struck out as out of time.
The court said that if the decision to dismiss is communicated to an employee or she has a reasonable opportunity to know about it, communication of dismissal through a third party suffices.
Russell HR Consulting provides expert knowledge in HR solutions, employment law training and HR tools and resources to businesses across the UK.
Subscribe to our free monthly HR newsletter. Russell HR Consulting employment law newsletters are emailed automatically to our ever-growing number of subscribers every month.