The speed and scale of the advancement of technology in recent years has been remarkable. In some areas, some might say rather sinister, especially surveillance capability. In the last couple of weeks there was an uproar after leaked documents revealed that the US government is able to access details of smartphone and internet activity under the Prism scheme.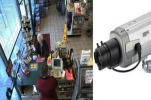 Our attitudes to privacy are curious. In a world where the Data Protection Act is one of the most misquoted, misused pieces of legislation, but those who seek to hide behind it flaunt themselves on Facebook in the most public way, real privacy is becoming rare.
In the workplace many businesses have CCTV cameras, use trackers on vehicles and property and are able to track an individual's journey through cyberspace. Many people are asking whether employers are prying too far into employees' private lives. The most recent case of City and County of Swansea v Gayle considers the use of covert surveillance in the workplace after an employer dismissed an employee after using video surveillance to catch him out. The EAT was asked to decide whether collecting evidence in this way breached the employee's human rights.
Mr Gayle was suspected of playing squash at a sports centre when he was supposed to be working (and was being paid to do so). The employer organised a private investigator to take video evidence of Mr Gayle, and on five occasions he was caught coming and going at the sports centre. He was dismissed following an investigation which included the use of the surveillance footage.
The EAT noted that the video and photos of him were taken outside the sports centre, which is a public place. Because of the public nature of the environment, there should be no expectation of privacy in the circumstances. Mr Gayle was in the employer's time and so he should have no reasonable expectation that he could keep what he was (or what he wasn't doing) private. A balance had to be struck and the EAT held that only if there were faults in the investigation that were relevant to the dismissal was it likely to be held unreasonable. The video evidence was irrelevant to the dismissal and a thorough investigation is unlikely to make any dismissal unfair.
Fraudulent behaviour should always be investigated and in some circumstances investing in monitoring/surveillance equipment can provide useful evidence. Surveillance should always be reasonable and proportionate in the circumstances. It is not automatically fair to use covert video surveillance as every case turns on its own facts, but as long as it's done during the employee's working hours and in a public area, there should really be no problem.
If you've got a problem on your hands, and would like some HR advice, give us a call.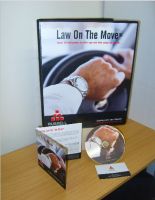 Managers tell us that keeping up to date with their responsibilities is so tough that it keeps them awake at night. Spurred on by concern for our insomniac clients, we have created Law On The Move® (LOTM). This essential tool kit combines audio and interactive webinar updates, a short summary of the key points and – most importantly – tells you what you have to do and when to do it. Get and stay up-to-date with employment law in no time at all.
With LOTM you'll:
save time getting up to date with employment law issues
be able to replay and refer to all the knowledge as often as you like
ask and receive answers to your questions
save money – this product gives so much bang for your buck!
receive practical advice
be able to plan and organise your work load really effectively
achieve compliance
Russell HR Consulting provides expert knowledge in HR solutions, employment law training and HR tools and resources to businesses across the UK.
Subscribe to our free monthly HR newsletter. Russell HR Consulting employment law newsletters are emailed automatically to our ever-growing number of subscribers every month.