A flight attendant who worked for EasyJet was sacked for supposedly stealing a bacon baguette. Shannon Gleeson worked for EasyJet for three years and had an unblemished record. One of Ms Gleeson's colleagues had reported to management that she had seen the cabin manager and Ms Gleeson eating a bacon baguette and croque monsieur from the in-flight range.
After the flight, Ms Gleeson was called into a meeting to discuss the matter. She explained that she has a nut allergy and had been unable to find suitable food at the airport before boarding the flight from Amsterdam. Ms Gleeson apologised for her behaviour and offered to repay the cost of the baguette, which was £4.50.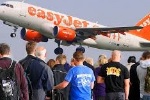 EasyJet later dismissed her for gross misconduct (theft of the food). Ms Gleeson appealed the decision but her dismissal was upheld.
The tribunal found that Ms Gleeson had been unfairly dismissed. While there was no dispute that she had consumed some food, the tribunal found that there was no evidence of theft. Judge Ord said: "You have actually got to show some loss for there to be a theft. I see no evidence that anything was paid for or not paid for."
EasyJet was unsuccessful in its defence for a number of reasons. It did not have a clear, written and communicated rule about food given to staff. None of its policies placed an obligation on a consumer to see a receipt before food was given to them. Ms Gleeson was not responsible for ensuring that the food that had been given to her had been paid for. The company had no way of recording missing stock from the flight.
The case has since been settled out of court for an undisclosed sum.
Each case will turn on its own facts. Here are some pointers to ensure you follow a rigorous investigation process:
Consider whether there is a standard or standards in place relating to the alleged breach. Has the standard been communicated to the employee who is accused of breaching it? Is there evidence of that?
Ensure there is a prompt investigation to find out all the relevant facts before memories fade.
Make sure statements are taken from all involved. Each statement should be signed and dated by the individual.
Take a holistic approach and explore all the relevant evidence. The investigation is not to establish guilt but to establish the facts and decide whether there is a case to answer.
Each case is different and what you need to do to investigate will always depend on the evidence that is available.
Even if an employee makes an admission complete the investigation and consider any mitigating circumstances (factors that lessen the severity of the act committed). These include length of service, track record, whether the employee co-operates with the investigation and shows contrition. In the EasyJet case, Ms Gleeson agreed she had eaten the food, apologised and offered to pay for it. EasyJet's expectation that cabin crew did not eat the in-flight food was just that – an expectation, not a rule and it made no allowances for the weakness of its own communication.
My new book, Build Your Dream Team, (written especially for SMEs) shows you how. We're also we're offering a 15% pre-publication discount. Read chapter one and place your order here!
We deal with the good, the bad and the ugly of HR. If you need help with investigations, recruiting the best talent or any other HR issues, give us a call on 01908 262628.
Sign up for our free resources and free weekly tip - subscribe here.
Russell HR Consulting provides expert knowledge in HR solutions, employment law training and HR tools and resources to businesses across the UK.
Subscribe to our free monthly HR newsletter. Russell HR Consulting employment law newsletters are emailed automatically to our ever-growing number of subscribers every month.