You want fabulous work performance so you try to lure rock stars with a glittering career from another company. That's the theory anyway. In the early 2000s Harvard Business School researched this approach and concluded that if high performing employees just moved from one organisation to another the performances were successful for a short while but quickly faded out. More stall-er – than stellar in fact.
Three things happen when a company hires a star and none of them are good.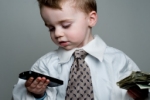 The star's performance (we'll call him Stelios) falls sharply and stays well below his old achievement levels. Stelios hasn't suddenly become less intelligent, less hard working or lost relevant work experience overnight, but his performance depends on both personal competencies and the capabilities, such as the systems and processes, of the business he works for. When he leaves one business, he can't take the company specific resources that contributed to his achievements. As a result, he is unable to repeat his performance in another company until he learns to work the new system. That could take years.
The arrival of a Stelios often results in interpersonal conflicts and a breakdown of communication in the group. As a result, the group's performance can suffer for several years. Sometimes, the team (what is left of it) returns to normal only after Stelios has left the company.
Stelios' colleagues often become demotivated because they feel they have to look outside the business if they want to grow or to occupy leadership positions. Companies are eager to please the Stelios of this world and often offer resources as part of the recruitment package. Loyal employees become aggrieved, because without resources, they cannot perform as well.
Clearly, when companies try to grow by bringing in stars, it doesn't work. It's better to try and grow your own stars internally. In business, the only realistic strategy is to recruit good people, develop them, and retain as many as possible.
If you're going to grow your own stars, take plenty of time to identify the right person for a job. If you can't find a good-enough candidate, leave the position vacant until you do. Be really rigorous and test to assess performance capability in the workplace. Any fool can sit there is a nice suit, blag and smile. You need to know if they can deliver.
Training and mentoring are as important as selection. Develop a structured training programme to enable new recruits to settle in and become effective quickly. Good quality people want to broaden their skill bases, so facilitate that.
Many companies don't realise that their human resource philosophies dictate how successful—or unsuccessful—they are at developing stars. The Harvard research showed that between 1988 and 1996, Sanford Bernstein was able to make a star out of one in five analysts; Merrill Lynch's rate was one in 30. Moreover, it took analysts at Merrill Lynch 12 years, on average, to climb to the top, but at Sanford Bernstein, they did it in four years.
If companies want to, they can develop stars, an important step in winning the war for talent. And that's exactly what we do here at Russell HR Consulting. Check out our opportunities page for a great career as an HR consultant with us.
We deal with the good, the bad and the ugly of HR. If you need help to Build Your Dream Team or any other HR issues, give us a call on 01908 262628.
Sign up for our free resources and free weekly tip - subscribe here.
Russell HR Consulting provides expert knowledge in HR solutions, employment law training and HR tools and resources to businesses across the UK.
Subscribe to our free monthly HR newsletter. Russell HR Consulting employment law newsletters are emailed automatically to our ever-growing number of subscribers every month.